Media Room
Katharine is a two-time award-winning author, international speaker, and a world-renowned concierge trainer and consultant. She is considered to be one of the founders of the independent concierge industry and is one of the most sought out concierge consultant and trainer in the world.
She is also a thriving stage 3 breast cancer survivor and author of her best selling inspirational book "Rainbows and Banana Peels."
To contact Katharine for an interview, please visit our contact page, or you may call her office at (919) 443-2425
She is available nationwide by arrangement and as a last minute guest.
Please visit her other website at …
To download Katharine's one-sheet, please CLICK HERE
Since 1999, Katharine has both been interviewed by and appeared on dozens of newspapers, magazines, radio and television shows from around the country including …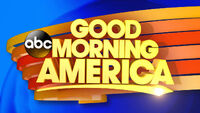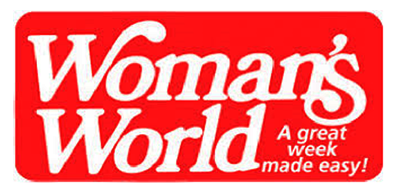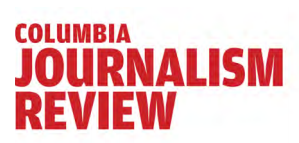 Also …
Dozens of radio shows across the country including Delta Airlines Sky Radio and The Joey Reynolds Show on WOR Radio 710 AM in New York (twice)
Dozens of newspapers and magazines across the country including Time Magazine, Money Magazine, Forbes, USA Today, The Washington Post, LA Times, the Wall Street Journal, Women's World Magazine, The New York Times and Conde Naste to name a few.
Here is a short piece about Katharine where she offers some tips from two of her most popular programs…
Add the Concierge Touch to your business with Katharine Giovanni – http://emilychasesmith.com/customer-service
Katharine was interviewed by Woman's World … click here to read the article!
Katharine talks about value in the workplace (and life)…
http://www.blogtalkradio.com/amwilliamslive/2014/05/02/communicating-value-with-katherine-giovanni
Here is a great article that Katharine was interviewed for…
Book Cover Art
Reviews and Testimonials about "Rainbows and Banana Peels"
Katharine says, "The trick to creating a successful life is to get back up after you fall." In this honest book (part memoir, part self-help), Katharine shares the story of her own banana peel fields – the biggest one being a stage 3 breast cancer diagnosis followed by two years of treatments including 6 surgeries and 455 days of chemo and radiation. Instead of getting angry and giving up, Katharine decides to fight for life with grace and positivity. As a cancer survivor, she shares some important tips and tools with readers including a positive life song playlist, a chapter on healthy eating, a chapter with 33 tips to stay positive for when the … hits the fan, and a 21-day challenge program with exercises and worksheets to help live a life of going above and beyond. The book also includes pieces of writing by her two sons and husband, offering the perspective of the caregiver. Though this book will most certainly be invaluable to those who have received a cancer diagnosis, it is also for anyone who is going through any life challenges and would like to see things in a different way. Millen Livis, Coach, Entrepreneur, Author, "Live in integrity with your dreams"
"Every cancer survivor thinks about how they would like to tell their story to help the next person maneuver through the cancer minefield but few of us can put the feelings and the words together. Katharine's story shows us that our past is not our destination. Her account of the journey from her familial banana peel field through the unimaginable diagnosis of breast cancer is an inspiring roadmap that gives all of us the tools to survive." Jackie Farley, Professor of Women's Studies at the University of Oklahoma, Motivational Speaker, and C.E.O. of Wise Women Incorporated
"Hat's off to Katharine Giovanni for an honest account of her life's challenges, including breast cancer, and her positive approach to find happiness. She has written a captivating book that alternates her own experiences and hard knocks with the tools she has implemented to forgive and find joy. This clever, uplifting book is easily read and equips the reader to make positive changes to find the same joy and happiness. Well done!" Amanda McCabe, North Carolina
"The day that I found out I needed major surgery, I was lost and blinded by the news. Since I was travelling in another city far from home, I decided to read Katharine's book "Rainbows and Banana Peels" to distract myself. Her book got me refocused so much that I snapped back to attention and was able to do what I needed to do … which was GET THINGS DONE. I may not survive, but I will certainly go down swinging. Thanks Katharine, you did it again!!!!"  Russell Figaredo, ABC NY Limo, Queens, NY
"'Rainbows and Banana Peels: Surviving Life's Knocks with Grace' speaks of Katharine's life journey through the highest of peaks and the deepest of valleys, detailing her tough upbringing, rising to professional success, and then facing the greatest health scare of her life. Her story is raw with emotion and as real as it gets, but the central message is one of hope and staying positive no matter how many banana peels one encounters, and not to wallow in despair but turn 'scars to stars.'" Susan Ho, owner/founder of Good Neighbor Concierge, Boston, MA
"What a compelling, beautifully and gracefully written memoir!  Giovanni models fearlessness in the face of adversity with such powerful energy, one can only have belief that anything is possible.  With compassion and humor, Giovanni provides knowledge and skills to realize that we, too, can become unstoppable.  An utterly inspiring book!"  Debbie Leoni, Professional Speaker and Fearless Coach 
"What a beautiful heartfelt and well written book. I couldn't put it down. A wonderful reminder that we all slip on peels and can still get back on the rainbow. Ordering more copies to share with friends – I want everyone to feel your joy. Thank you." Nicole
"Katharine did it again! She wrote another inspiring book. Rainbows and Banana Peels is the kind of book that you can't put down until you have read it cover to cover. I am giving this book as gifts to friends and family members that are going through life and health challenges. Katharine's life story is interesting and inspiring. She adds another dimension to her book by adding a self help and nutritional section that is helpful to everyone." Debra, North Carolina
"I enjoyed "Rainbows and Banana Peels". Katharine is so candid about her life, her struggles and her journey with cancer. She details how she got through it and came out on the other side a survivor and a fighter. Her positivity is infectious! A must read for everyone no matter what your obstacle. Inspiring!" Arlene Brunn, West Houston Errand Service, Houston, TX
"Just finished reading Rainbows and Banana Peels, I loved it! I could totally relate to finding the purpose and growing stronger while in the fields rather than dwelling on how bad it is. Although I am not a cancer victim, I thoroughly enjoyed it and I have many friends and family I want to refer this book for their own happiness and purpose…they are also not cancer victims. I have been working on eating clean for sometime now, I do have my slips…I am starting my workbook and am grateful you gave me this vehicle to recognize how I can make changes in my body, mind and spirit! Thanks Katharine!" Jeanine Cochrane, Task Away Concierge
"I absolutely LOVED your book and I wasn't able to put it down! It was so captivating and really held my attention and many moments pulled my heart strings and made me tear up. You were so REAL and that was really portrayed through this book. I really felt like we were at the table sharing a cup of coffee and you were opening up your life to me in hopes that I could learn from your experiences – both good and bad. No matter what we go through we almost always learn from it." Maryann Savulich, Hoboken, NJ
"I finished reading your new book. Very good!!!! Direct, honest, and to the point! It brought back a lot of good reminders for me that I needed to hear again about being positive. It helped me to realize how negative I have become over the past seven months while dealing with the events that have been and are happening in my life. I am working to get back to my more positive self. Thank you my friend!"  Donna, North Carolina
"The book is fabulous!  Thank You so much for writing such a book!" Catherine M. Cadieux, Chief Instigating Officer, MTCA, San Jose, CA
"It is difficult to stay positive with all the activity and stress we face daily. Developing a daily gratitude routine and remembering your own angels has helped me. I rarely get through the day as I plan and hope, but I do my best and forgive myself. Read the book and work the program. Every tool you can use lifts you a little more. We are all works in progress. Thanks for the help and support in keeping positive!" Kathleen, Brewster, Massachusetts
"It was a great read. Think you will help a lot of people with this book project. Nicely done." Dr. Karl Schwarz, MD
To read about her other books, please click below…